Vern received this on March 4th 2009 from Curt Meiring FTG2-69-71
Curt presented it on behalf of
The Crew of

USS Kawishiwi AO-146


which he served on in the 1950's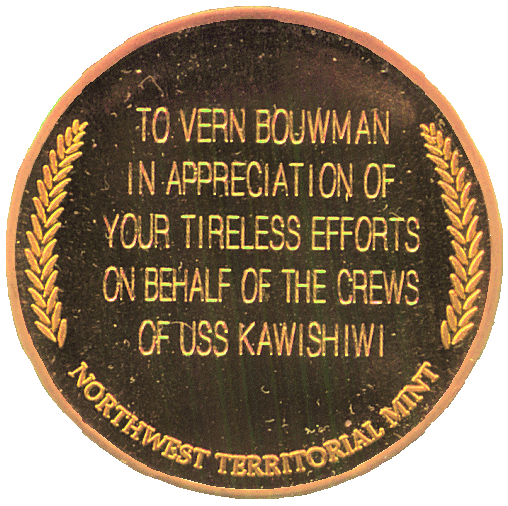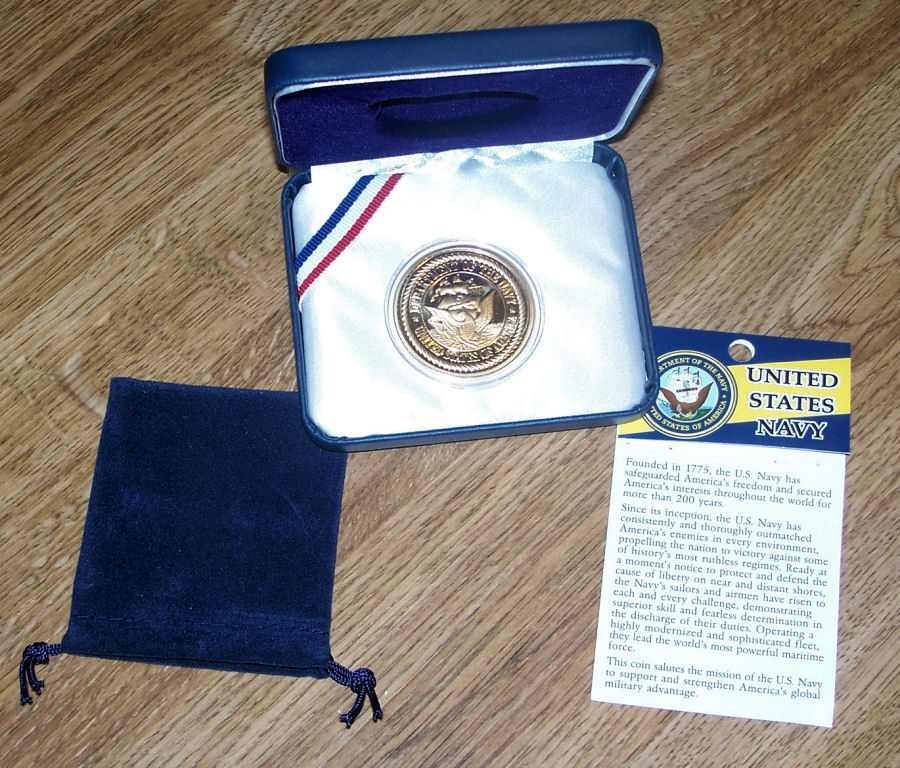 Manufacture in the Northwest

After trying my hand at saving the USS Mispillion AO-105 from the Recycle Shop I learned that
On December 3rd, 2011 she had been sold just for that.

...

I then set upon creating a record of her LAST VOYAGE!

...
People we coming out of the woodwork to provide information about this ship.
The crew members from the Western U. S. were on that ship gaining their TREASURE in such a wonderful way.
The WEBCAM set up at Mare Island was wonderful also.
The tug Elsbeth II was also a wonderful part of creating the history of memorable voyage to and the PANAMA CANAL.

...
NOW LOOK AT WHAT THE MISPILLION CREW HAS DONE
They awarded me with this beautiful Certificate in appreciation for my part which I enjoyed doing so much.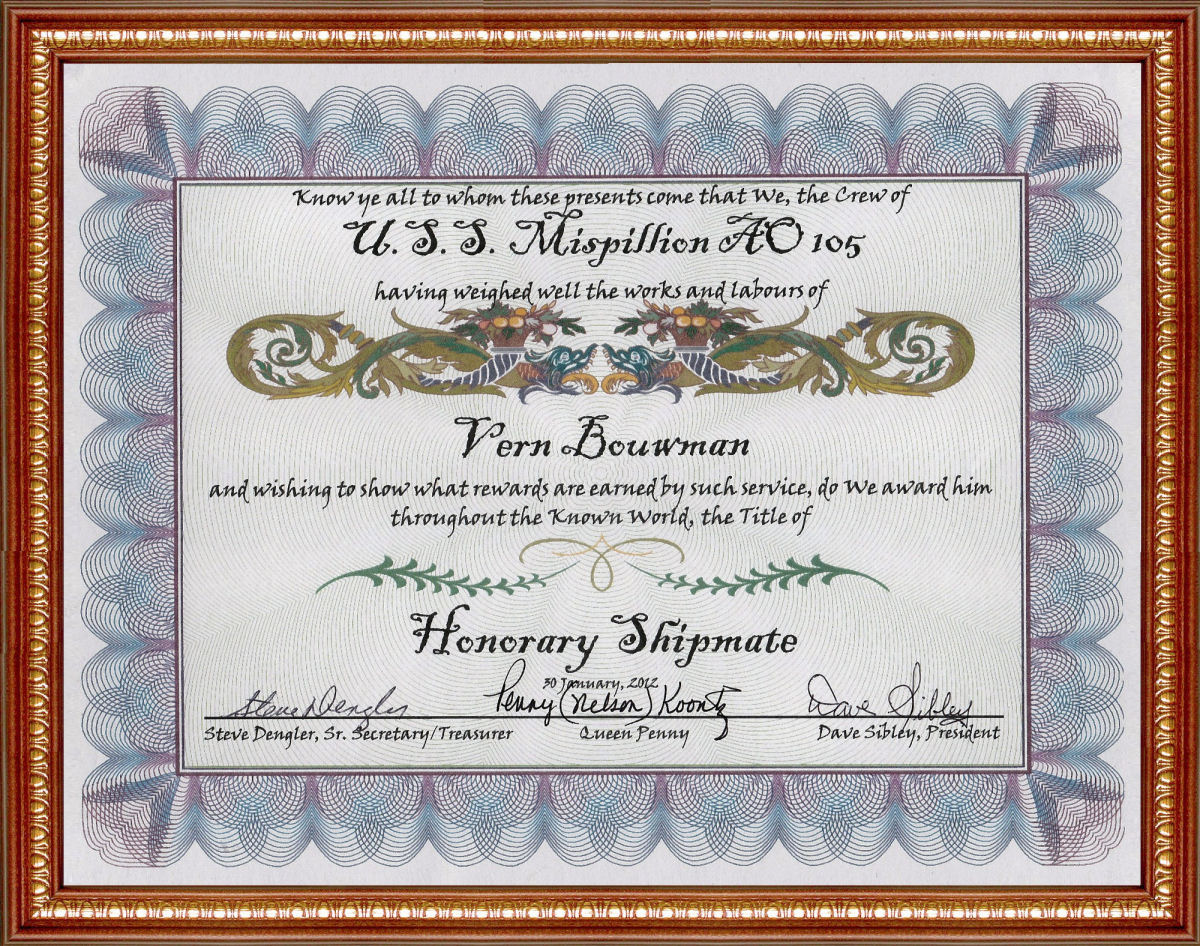 Thank you Steve, Chris, Penny, Jim, Glenn, David, Pete, and Lenny for the time we shared on Facebook.
and
ESPECIALLY FOR THIS CERTIFICATE.


TO TOP OF PAGE