MANLIUS TOWNSHIP
The North side of East Saugatuck is in FILLMORE Township.
NEW RICHMOND is on the Kalamazoo river.
The PUSHER engine was in the old town of Manlius.
The town dissappeared long before the pusher needs did.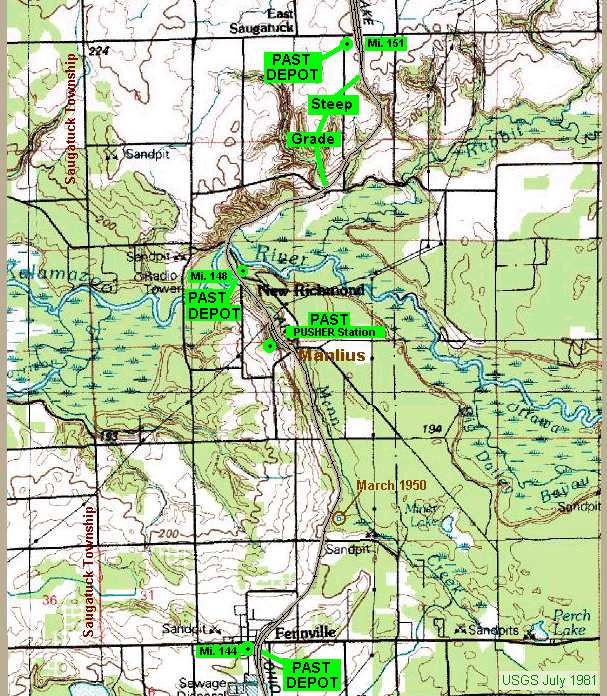 The "March 1950" location is significant in that Vern was on a Boy Scout hike with his friends Larry,
Rod, Skip, Norman, Ned Bale, and perhaps others; where on a dare Vern and Ned went swimming
in the very small creek, naked. Vern snapped Ned and Ned chased Vern all over the field. Guess
what, a C&O passenger train went by. It must have been about 9:15 a.m., see SCHEDULE.
The South of Fennville is in CLYDE Township
Go to: 1940 Page