DEPOT at Holland Michigan

The unstaffed Holland station was extensively remodeled in the 1980's, and turned a rather spartan station building into an exceptionally attractive facility. Located right at the entrance of Windmill Park, the station has 34 free parking spaces. The area is quite safe, and cars can be left for extended periods. The station serves both Amtrak and intercity buses; the waiting room is not open after 5:00 p.m.

The interior is attractive and comfortable, and a video ticketing machine has been installed. The exterior has outstanding landscaping, and in good weather, the exterior walkways are so pleasant that many passengers prefer to wait outside. There are vending machines inside the station, and a Wendy's is located just across the tracks from the station. Please use the sidewalk to get to Wendy's- do not cross the tracks. From: Web page

See Aerial Photo below
Photo from: Architect's Page
Vern has spent many hours sitting on the late night Milk Train in this depot riding back and forth
between Fennville and Grand Rapids.....................................................................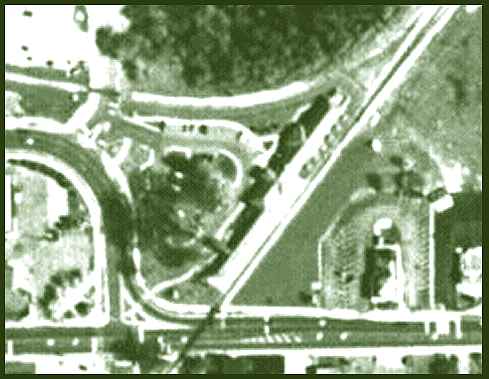 Goto:Township Map