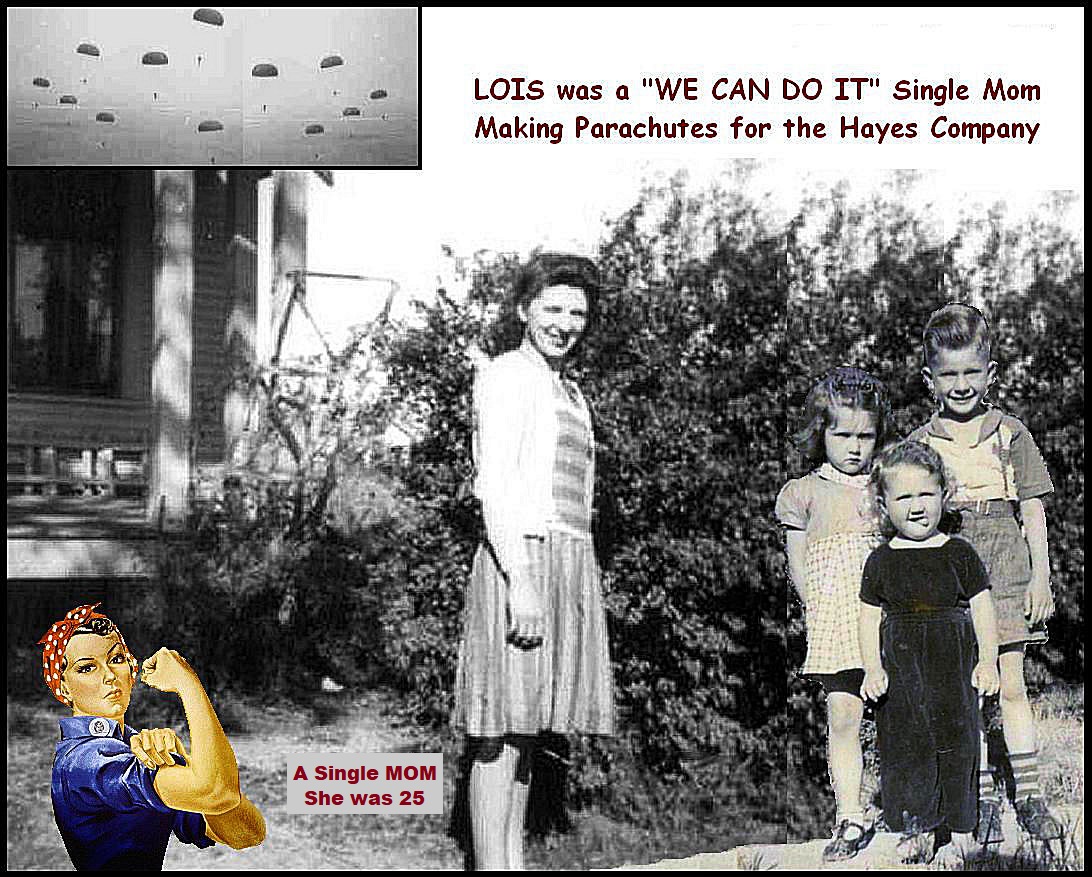 Click on two inserted images on left side - above!


In
1941
Mom, my two sister and I moved to Kellogsville, a suburb of Grand Rapids, where I went to the 1st grade. We lived near a RR track there too. I was at the tracks one day, climbing trees and fell onto glass and cut the base of my left thumb. you can still see the scar. Mom worked at Frost's where they made latches. One day she told us she had to change jobs and we had to move. I made the mistake of telling the baby sitter and she left us kids all alone, on the spot. That is the first time I remember seeing Mom cry. The new job was with Hayes
When the war broke out, The Hayes Company started making
parachutes
along with other war necessities. She had to sew the large sections of heavy nylon cloth together using five rows of stitches. Changing jobs within the factory. she had to place dimples in sheets of aluminum. These sheets were rivited together to form the skin of an airplane. The dimples formed a recess for the rivits to set in, allowing air to move smoothly over the wings.