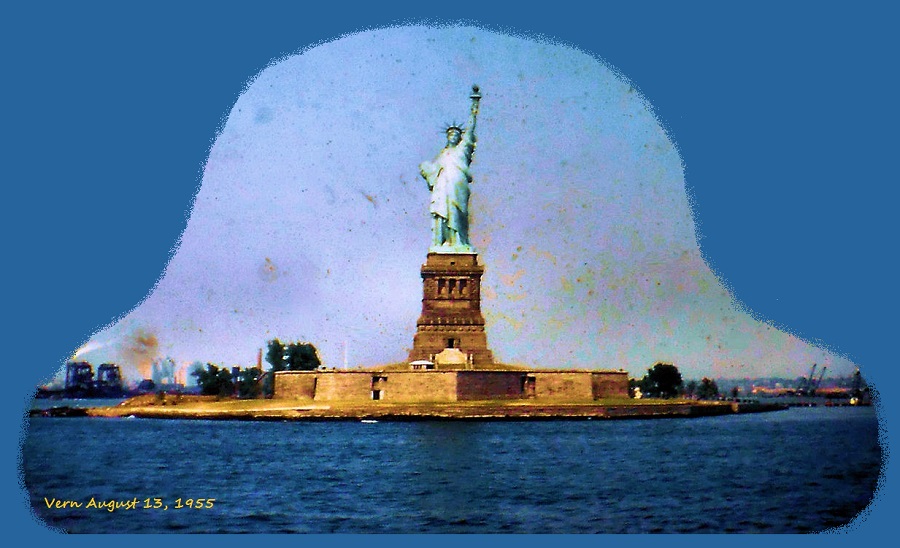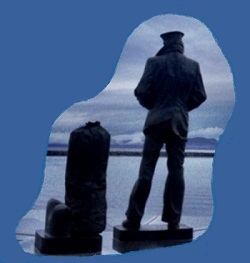 In New York City

on the Week End

of August 12-14, 1955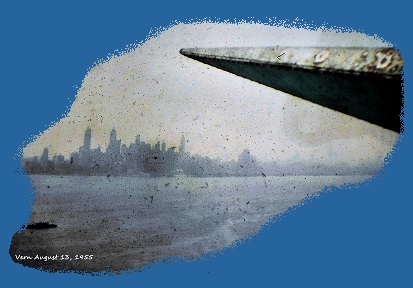 I had taken liberty from my ship, The USS Kawishiwi AO-146, while stationed in Philadelphia and taken a bus via the New Jersey Turnpike to Penn Station in New York City. Penn Station was huge.

I took a room at cheap hotel near Time Square and just walked around to see all the flashy places. Saw a movie also. Saturday I took a taxi to the water front and went to the Statue Of Liberty.

I clumb clear
to the TOP!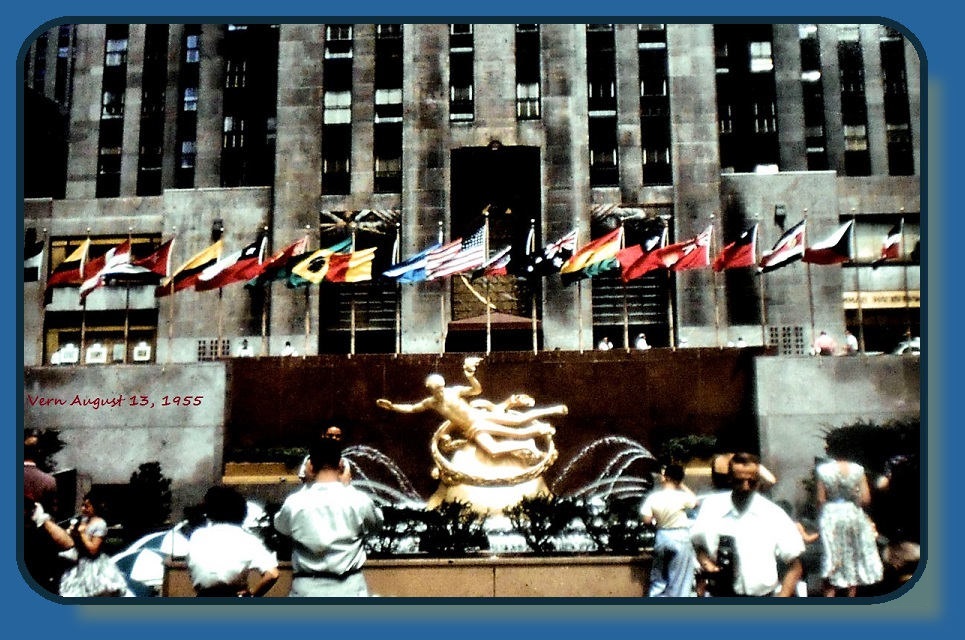 Then I went to Rockefeller Plaza!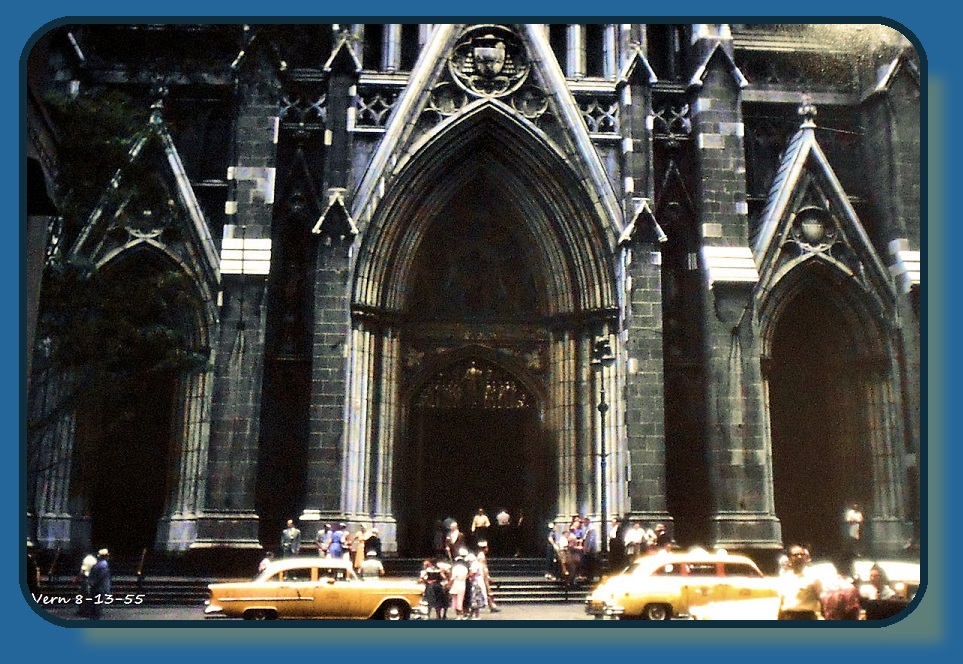 Saw Saint Patrick's Cathedral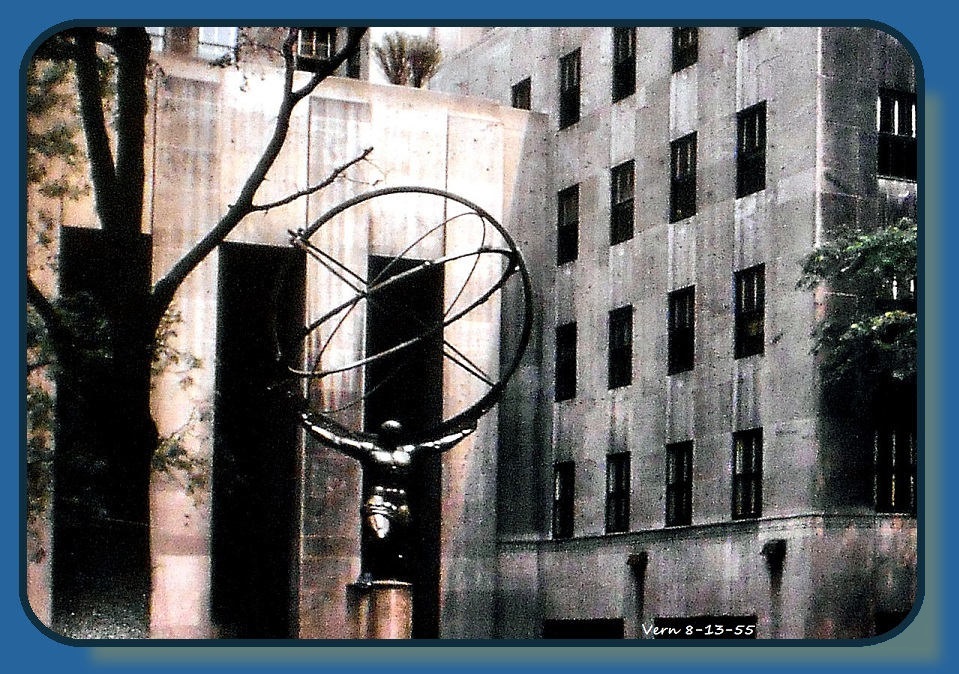 And there he was, ATLAS, HOLDING UP THE WORLD.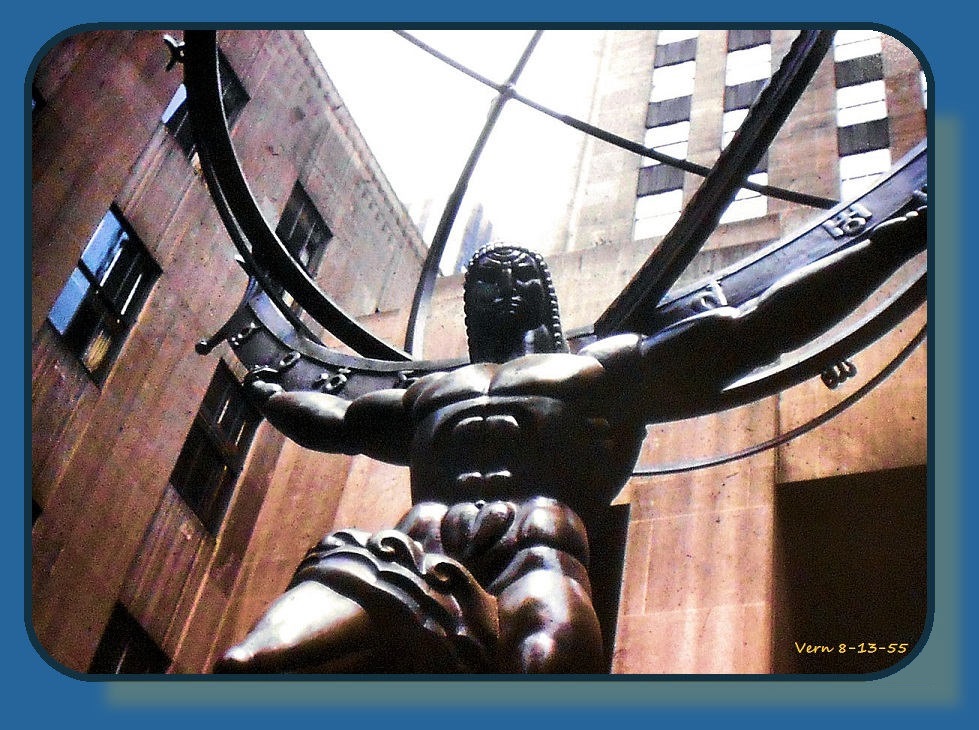 For a finale,
I Toured the United Nations Building.
The interesting thing here was:
Several limosines had
GOLD BUMPERS!