Touchdown! Discovery makes a picture-perfect landing at
Edwards Air Force Base in California in
Aug. 2005

See: Cape Canaveral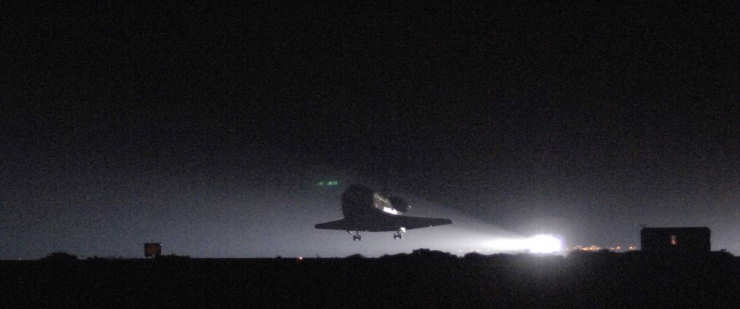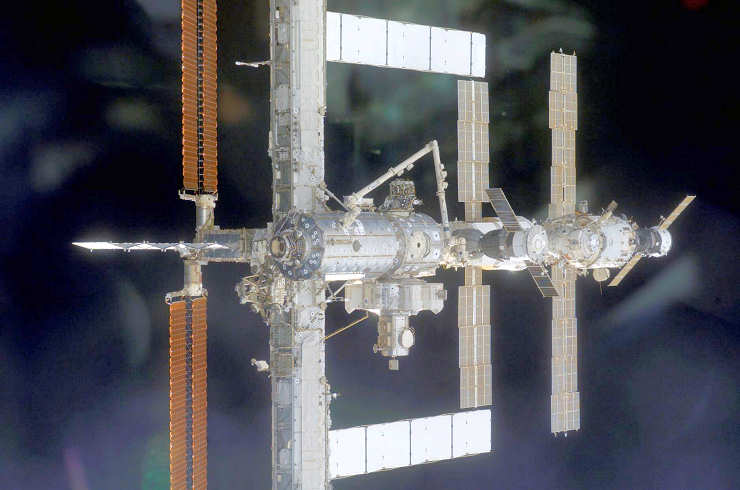 Discovery Leaves the International Space Station behind…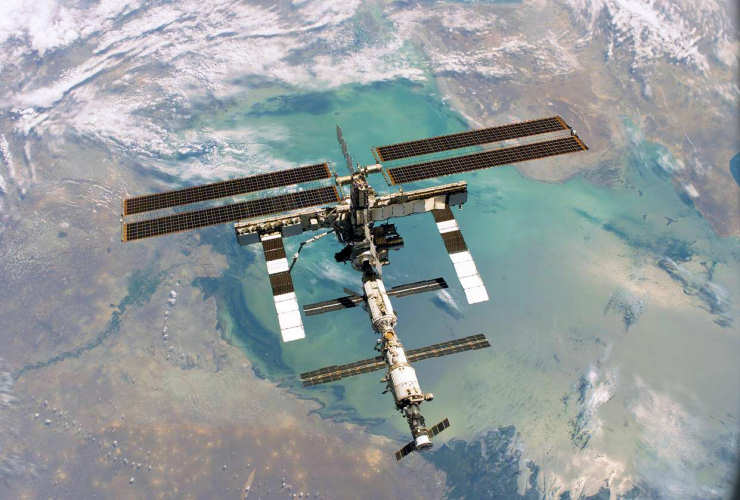 Anchored to a foot restraint on the International Space Station's robotic arm,
STS-114 Mission Specialist Steve Robinson participates in the mission's third spacewalk.
(Image Credit: NASA)…Look Ma…No Hands!
In the Photo below you can see the white filler material that was removed on a spacewalk later in the mission.
The white piece is visible on the underside just right of the centerline of Discover.
ISS011-E-11227 (28 July 2005)
--- Space Shuttle Discovery approaches the International Space Station.
Discovery docked to the Station at
(CDT) on Thursday, July 28, 2005
as the two spacecraft orbited over the southern
Pacific Ocean
west of the South American coast.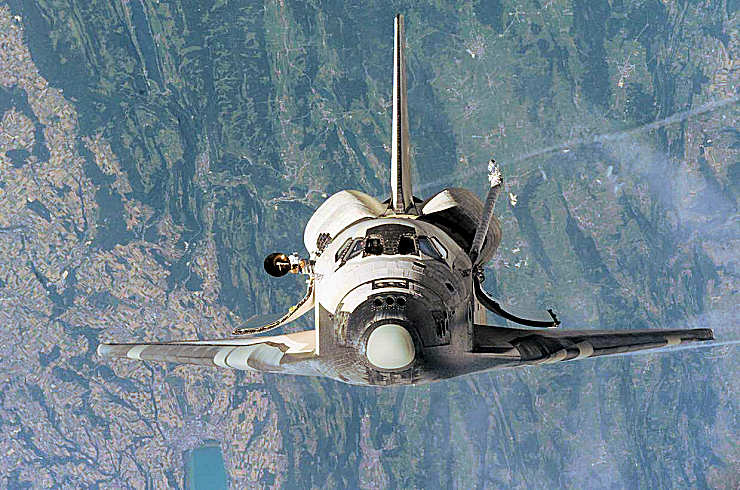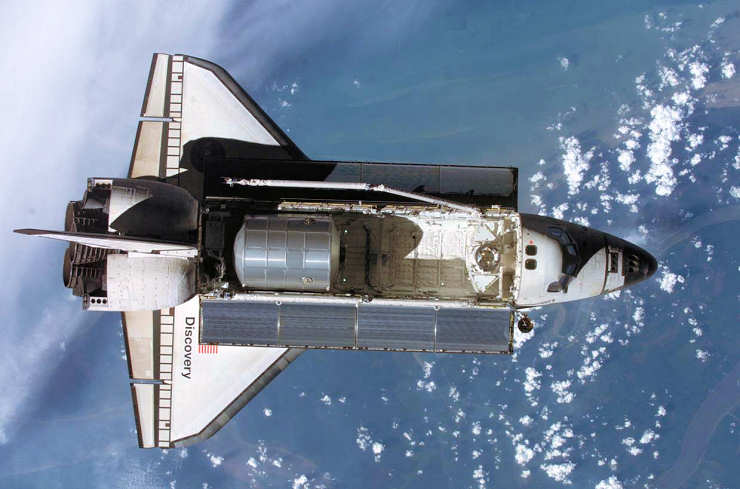 Following the launch of Discovery a NASA tugboat retrieves one of the two solid rocket boosters
and tows it back to Kennedy Space Center